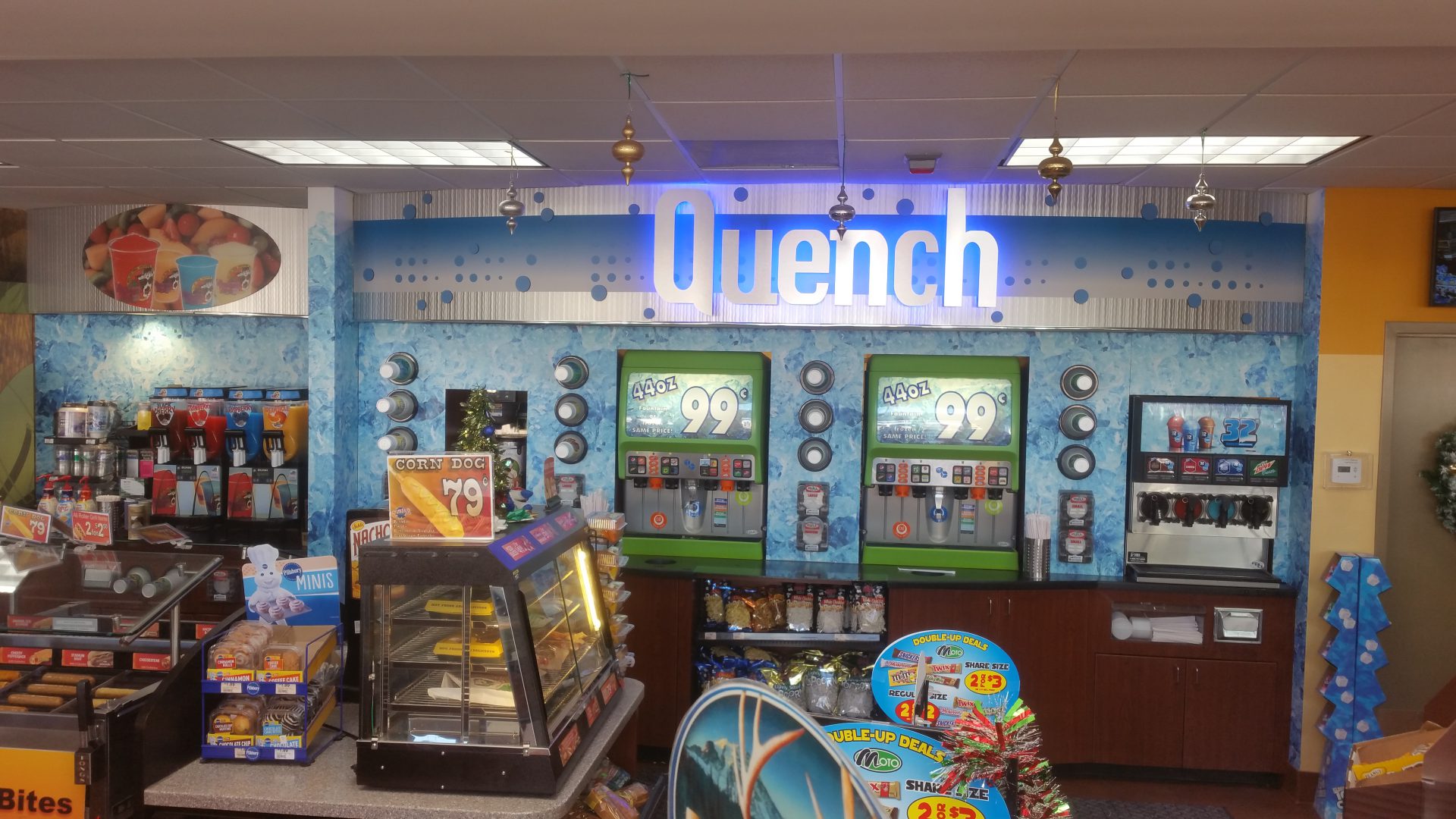 Backlit graphics & fabrics are all around us! Backlit signs are in airports, museums, sporting arenas, and casinos; they can be applied to wayfinding maps and light-up advertisements. They can also be used at trade shows for brands and companies who wish to give their booth an additional bit of flair. Whatever your reason for needing backlit graphics printing in St Louis might be, PRINT IT BIG! is happy to provide you with the best quality products and services in the area or nationwide.
Backlit Fabric Printing
PRINT IT BIG has been working in the printing industry for over 30 years, consistently providing top of the line service from the beginning. As the industry has changed and grown over the years, so has PRINT IT BIG!; we have continued to evolve, remaining a leader in backlit graphics printing by always using the latest in printing technologies.
At PRINT IT BIG!, we use the highest quality inks and materials, so your backlit graphics stay vibrant and bright, with the most accurate color profiles possible. Printers who utilize cheap materials might save you money but at the cost of having displays that are faded or incorrectly colored. PRINT IT BIG! always strives to save our customers dollars and time, and we do so through our understanding of efficiency and effectiveness in our backlit fabric printing. We save our customers time and money by doing our jobs exceptionally well and passing along the savings to them, never by cutting corners or using substandard materials.
Backlit Signs
Of course, PRINT IT BIG! cannot provide our customers with the highest quality printing if we don't first understand their business goals and objectives. By understanding what our customers need for their backlit signs, the better product we can provide them. This begins with exceptional customer service, with each of our customers paired with a customer service specialist to guide them through our process. With a customer service specialist to attend to the needs of each one of our customers, PRINT IT BIG! is certain to provide the best backlit graphics in St Louis. Combine corporate signage with backlit displays to grab attention. Contact us today.
BIG INDUSTRY IMPACT
Big business to small business, local to national, nonprofit to for-profit; we'd never limit your vision, so we don't limit ourselves by focusing on a single industry. But, here's a few where we've had BIG results with backlit fabric and graphics:
Retail
Defense
Business & Commercial
Advertising, Marketing, & Branding